Details about the 2015 Arizona Bach Festival have just been released! We have published the Festival Events as well as activated the option to purchase tickets (or the money-saving Festival Pass). Tell ALL your friends!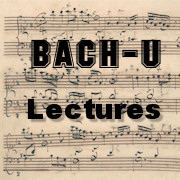 During the time between festivals, we're once again offering a series of Bach-related lectures (titled "BACH-U") at the Burton-Barr Central Library in Phoenix. The next one is on Sunday, October 26th at 3:00 pm, so click here for details and to buy your ticket(s).
Be sure to watch our Facebook page and Twitter feed (@AZBachFest) for updates.
• • • • •
The Board of the Arizona Bach Festival extends heartfelt thanks to the artists, venues, donors, patrons, hosts, and volunteers who contribute their talents, resources, and time in support of the Arizona Bach Festival. The musical experiences are exciting and memorable. In order to continue into the future, the Festival will require additional financial support so that we can keep sharing the glorious music of J.S. Bach with Arizona and the world.
Please consider supporting the Festival with a tax-deductible contribution to the "Bring Bach Back" fund-raising drive. Please click here to participate, either by donating or by helping us spread the word to all of your friends, Bach-lovers or otherwise. Thanks!